mostra a Lubiana su Podrecca e i Piccoli
Inaugurazione a Lubiana della mostra itinerante '' The pioneers of European pioneers of European puppetry behind the scenes''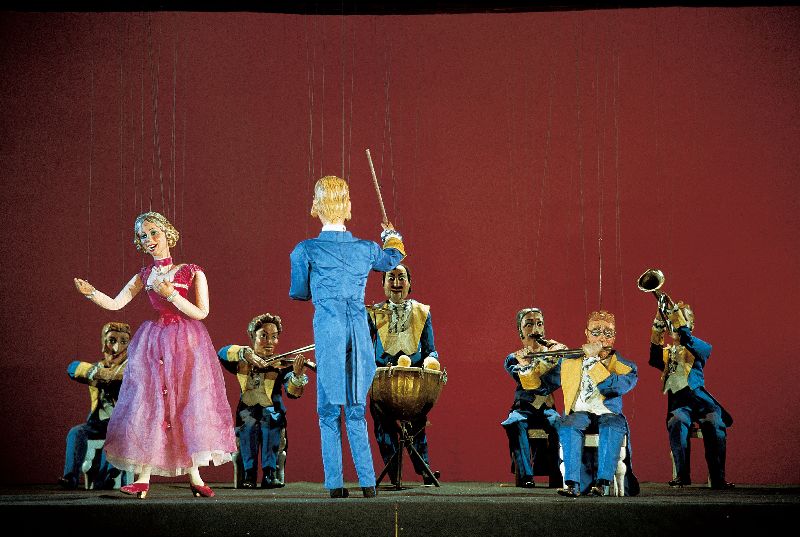 sabato 10 settembre verrà inaugurata a Lubiana una mostra congiunta Italia, Slovenia, Spagna e Croazia sul Teatro di Figura del Novecento che vedrà fra i protagonisti, anche il cividalese Vittorio Podrecca.
Una parte di storia di Cividale va in "tournee"
Inaugurazione a Lubiana della mostra itinerante
" The pioneers of European pioneers of European puppetry behind the scenes"
Nell''ambito del Progetto europeo "All Strings Attached. Pioneers of European Puppetry Behind the Scenes"
Sabato 10 settembre alle ore 19.00, presso la Galleria Kresija, a Lubiana si alzerà il sipario sulla mostra itinerante "The pioneers of European puppetry behind the scenes".
Al Teatro delle marionette di Lubiana – Slovenia (Lutkovno Gledališče Ljubljana) il compito, infatti, di inaugurare la mostra itinerante dedicata a tre grandi Maestri del teatro di Figura del XX secolo. La manifestazione culturale è solo una delle tante attività realizzate nell''ambito di All Strings Attached. Pioneers of European Puppetry Behind the Scenes, progetto europeo finanziato direttamente dall''Unione Europea attraverso il Programma Europa Creativa, che ha come capofila il Comune di Cividale del Friuli e come obbiettivo primario quello di farsi portavoce del teatro di figura europeo nella prima metà del XX secolo dalle Alpi al Mediterraneo, focalizzandosi sullo studio e sulla valorizzazione di tre autorevoli personaggi dell''epoca.
La mostra itinerante, nella quale tre marionette di Vittorio Podrecca (oltre a molti documenti ed un video) si accosteranno a quelle del Museo di Lubiana e della compagnia spagnola Etcetera, si concentrerà sui tre grandi pionieri del Teatro di Figura del XX secolo: Milan Klemenčič (Slovenia) e il suo teatro in miniatura per la Slovenia, Vittorio Podrecca (Italia) con il suo teatro di marionette ed Hermenegildo Lanz (Spagna), uno dei fondatori del teatro di figura spagnolo insieme al compositore Manuel de Falla e il poeta Federico Garcia Lorca.
Dopo la sua chiusura, prevista per il 2 ottobre 2016, la mostra, accompagnata da numerosi eventi collaterali come spettacoli, laboratori professionali e conferenze rivolte al grande pubblico, raggiungerà la Croazia, la Spagna e infine l''Italia nell'estate del 2017.
Dei Piccoli e di Podrecca si parlerà anche martedì 13 settembre quando, sempre sul palcoscenico del teatro della capitale della Slovenia, verrà rappresentato lo spettacolo "dai 3 ai 93", con le marionette di Podrecca conservate presso il Teatrro Stabile di Trieste, a cura dei marionettisti di Cassiopea Teatro.
Il progetto internazionale vede come lead partner l''Italia, nella figura del Comune di Cividale del Friuli , luogo natio di Vittorio Podrecca, l''impresario che ha reso grandi le marionette italiane in tutto il mondo. L''ente friulano sta operando assieme ad altre tre realtà dislocate in tre nazioni differenti: il Teatro delle marionette di Lubiana – Slovenia (Lutkovno Gledališče Ljubljana), la Compagnia di marionettisti di Granada – Spagna (la Titeres Etcetera S.L. di Granada) e l''Accademia delle Arti di Osijek – Croazia (l''Umjetnička Akademija u Osijeku).


Il programma della mostra itinerante è pubblicato su www.allstringsattached.eu

Orario di apertura della Galleria Kresija:
dal lunedì al venerdì dalle 10.00 alle 18.00, sabato dalle 10.00 alle 14.00, domenica dalle 10.00 alle 13.00. Giorni festivi chiuso.
Apertura nel corso del festival Lutke 2016: da domenica a martedì dalle 10.00 alle 18.00.
Telefono: +386 (01) 306 11 71, E-mail: galerija@ljubljana.si, sito: www.ljubljana.si, facebook.com/galerija.kresija

05/09/2016

http://www.cividale.net