Gli Amici di Elisa a Cividale per far del bene
Il 27 settembre, al Parco della Lesa, Biondi, The Kolors, Briga e i ragazzi della De Filippi. L''incasso in beneficenza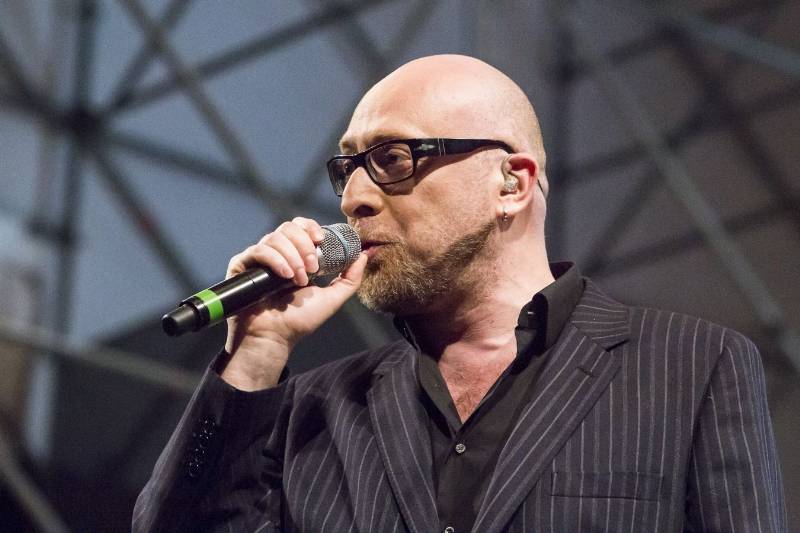 CIVIDALE. Elisa, per partire dal top. E poi il crooner Mario Biondi, The Kolors, Briga, il nuovo volto del rap, e tutte le promesse - Virginia, Giorgio, Paola, Luca, Michele - dell''ultima edizione di Amici, il talent di Maria De Filippi. Ancora: il Piccolo Coro Artemìa di Torviscosa, il dj Franz Contadini, che ha firmato il remix del tormentone estivo 2015, L'Estate Addosso di Jovanotti, e gli artisti Pier Luigi De Lutti e Davide Cej.
Tutti insieme, in un evento che al fattore spettacolo accosterà la voce solidarietà. Dove? A Cividale, al parco della Lesa, che da tre estati aspetta un sequel della fortunatissima esperienza targata Ligabue.
La voce che l''amministrazione civica fosse al lavoro su qualcosa di grosso era trapelata, nei mesi scorsi, ma la successiva assenza di indiscrezioni aveva fatto pensare che il progetto non fosse decollato.
Non è andata così: domenica 27 settembre sarà il giorno di Amici a Cividale, show - non solo musicale: protagoniste anche danza, arte e cultura in genere - voluto e strutturato dalla stessa Toffoli, la star monfalconese, e sostenuto da una cordata importante; organizzato, sul piano logistico, da EM Agency e Zenit srl, l''appuntamento è infatti sostenuto dal Comune, naturalmente, ma pure dalla Regione, da Turismo Fvg - Music & Live, Banca di Cividale e dalla Onlus il Focolare, che opera nel campo dell''affido familiare e cui saranno destinati parte dei proventi della serata.
I biglietti saranno a disposizione già dalle 10 di oggi, sia nei punti vendita autorizzati che online, su Ticketone.it: il prezzo parte da 22 euro, più diritti di prevendita.
«Con questa iniziativa - dichiara Elisa - porteremo in regione la buona musica, unendola a un input positivo, a un appello: dare una mano a chi ne ha bisogno».
Ovviamente entusiasta il sindaco di Cividale, Stefano Balloch: «Una straordinaria occasione di ribalta, per la nostra realtà, che potrà beneficiare di forti presenze e che confida di poterle coinvolgere - con la sua ricca proposta culturale - pure al di là della manifestazione. Siamo onorati di ospitare nomi di assoluto rilievo e tanti giovani talenti. Con recenti lavori abbiamo attrezzato e valorizzato ulteriormente, rispetto ad allora, il parco, oggi spazio ideale per circostanze di alto richiamo».
A concepire il progetto è stata, come accennato, la cantautrice di Monfalcone, che ha sempre mantenuto vivo il senso del legame con la propria terra. Sua, appunto, la trovata di chiamare a raccolta alcuni fra i colleghi più stimati, a cominciare dal crooner catanese dalla voce black, Mario Biondi, cui spetterà il ruolo di super-ospite. La selezione ha incluso, poi, i protagonisti dell'ultima edizione di Amici, dai vincitori The Kolors - autori della hit Everytime - alla "medaglia d''argento", Briga: né i primi né il secondo hanno esitato un attimo a dire di sì.
E sempre dallo stesso palco arriveranno i sopra citati Virginia, Giorgio, Paola, Luca e Michele. Ma, si diceva, la musica non sarà l''unica
protagonista: già dalle 18, e dunque tre ore prima dell''inizio dello show (in programma per le 21), il pubblico potrà intrattenersi ammirando le mostre personali di Pier Luigi De Lutti e Gianni Cej. Chiuderà la serata un progetto live del dj Franz Contadini.
FONTE: MESSAGGERO VENETO